13 Jul

5 essential skills for Nursery Practitioners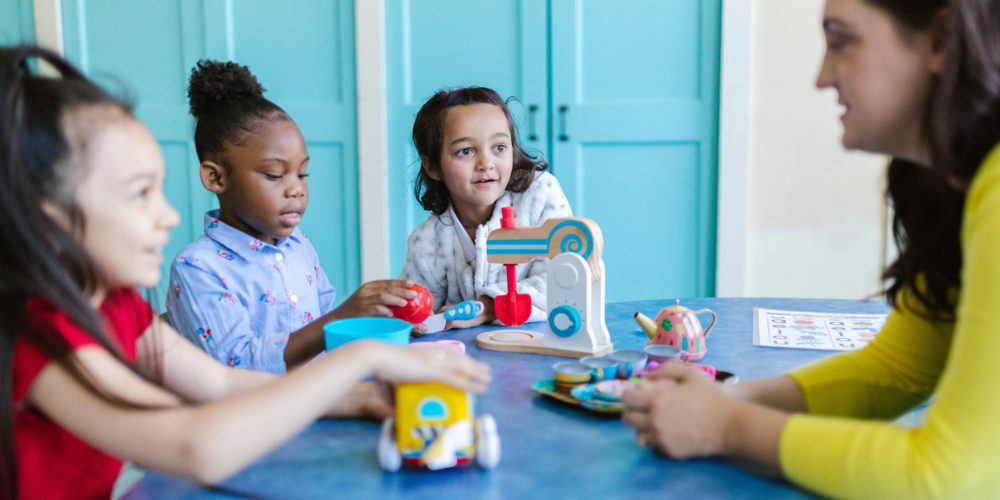 Working with early years children as a nursery practitioner is a crucial role in supporting children's development and ensuring that they are in a safe and nurturing environment. There are many key skills that are required to be a competent nursery practitioner and if you are considering a career working with young children, the first step is to check whether you have the relevant skills.
These are five of the top skills you will need:
Patience
One of the most important skills that a nursery practitioner must have is patience, as looking after children can be demanding and children may have tantrums, make lots of mess and you may need to repeat questions several times before children respond.
There are lots of different situations that will call for a patient approach to help children feel safe and secure in the nursery environment.
Enthusiasm
Young children have boundless amounts of energy, and you need to be able to remain enthusiastic about activities and communications from the beginning of the day to the very end. Enthusiasm helps to encourage children and motivate them to complete activities and ensure they enjoy their time at nursery.
Teamwork
Working in any kind of education environment relies on great teamwork but it is even more important within a nursery, where you work within a team to organise daily activities, share responsibilities, and make sure that all children are safe and well cared for.
Communication
As well as being able to communicate well with children, nursery workers will also need to be comfortable with regularly communicating with parents or carers to discuss important details of the day such as updates about toilet training, eating and sleeping, or raising concerns regarding development or health.
When children first start nursery, parents can be very nervous about leaving their child in someone else's care, so it is important to talk to them and reassure them that their child is in safe hands.
Creativity
Keeping children interested in activities and learning about a new topic requires creative imagination. From designing visual displays to thinking of new activities that inspire children to get involved and to try new activities, creative thinking is a big requirement.
Parents want to know that their children are learning new skills all the time and a variety of activities will help drive more skills development, so having the creativity to organise new types of engaging activities on a regular basis is key as a nursery practitioner.
Working as a nursery practitioner is a very rewarding role and it offers a great amount of variety. As well as playing an integral part in children's early development, working with children can also be very fun compared to other types of jobs.
If you are looking for a nursery worker job, we have vacancies for a number of different roles all across the UK.
Search for your perfect role and apply today with World Education Recruitment by visiting our website here.